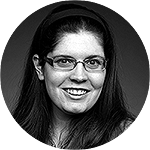 My name is Kathryn Timko, but you can call me Katy.
I am a graphic designer currently working in New York City. I graduated from Towson University with my Bachelors of Science in Graphic Design in May 2011. I love being a designer because you can create something new everyday. It's just like a puzzle, every project that I work on is a new puzzle, and I love figuring the project or puzzle out. Due to legal restrictions, I am not able to post any current portfolio work on my website. For an update on my current portfolio, please email me. I will gladly show you my current work! 
If you would like to contact me, you can email me or connect with me on social media! I look forward to speaking with you!